Time & Attendance Tracking
Track your employees' attendance in real time from wherever you are.
Clocking Attendance with Facial Recognition
Your employees can conveniently clock in and out of work via their mobile devices. Our mobile app is built with facial recognition technology to capture your employees' photos for verification. With this technology, you no longer have to worry about buddy punching and other unlawful means aimed at bypassing authentication.
Real-time attendance of employees
Are you still collecting timesheets from various locations? Save yourself the hassle and use iTaps to view and manage your employees' attendance in real-time from our online dashboard.
Hours worked, including overtime and missed punches are accurately tracked and synced directly into your payroll to ensure accuracy and compliance.
Create geo-fenced locations that work in tandem with our facial recognition technology to ensure your employees take their attendance at designated areas.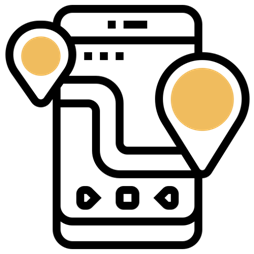 With iTaps, you can generate your payroll summary, tax, CPF, and many other types of reports to help you to review and analyse a wide range of payroll data for your business.